3 Week Old Pitbull Puppies
As promised, here are the pictures we just took of the Mana Loa/Liilii litter (Gotty/Razors). They made 3 weeks the day these pictures were taken. Right now we are uploading the videos and hope to have those posted here soon as well. Videos just take sooooo long to upload. Hopefully there isn't a problem with the upload and we'll be able to get them to you soon.
Anyway - here are the pictures. First showing is Friday, Sept. 19. We have 1 male and 2 female picks left. Those that already put down their deposit will choose their puppy on the day of the first showing. Others that come that day may also put down a deposit and reserve the specific puppy they want.
Any questions, call Allen (808-864-2848).
Click on photos to enlarge


The Girls

Black Boys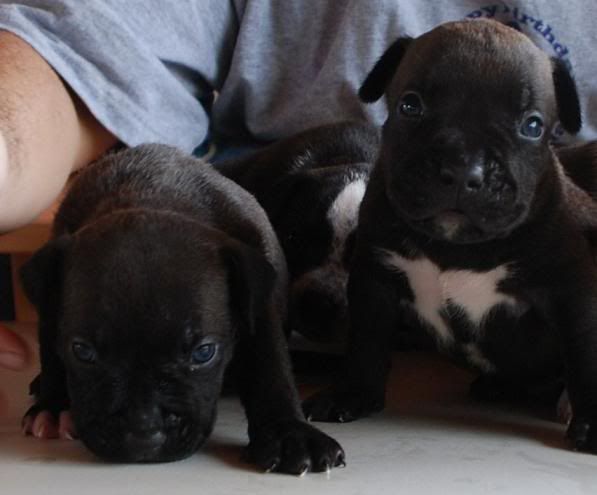 Brown Female (left) with her brothers
Girls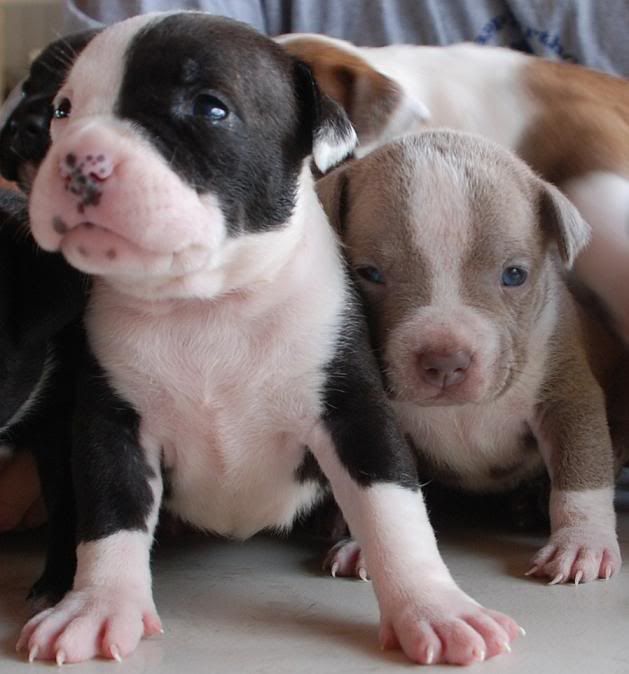 Sis and bro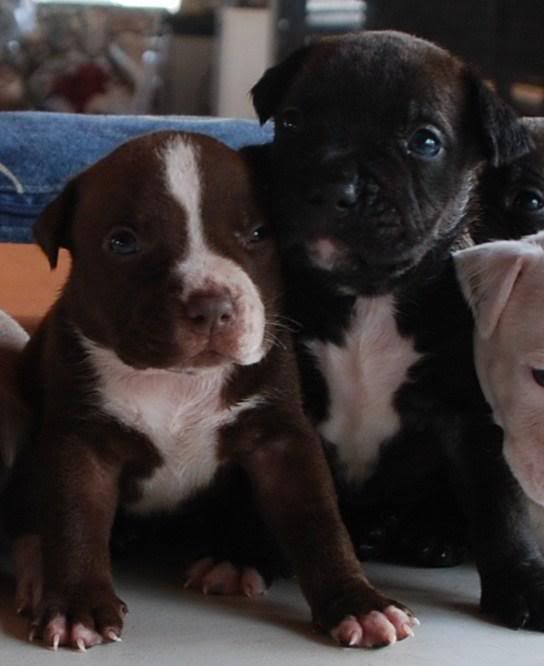 Labels: pitbull pic, pitbull puppies